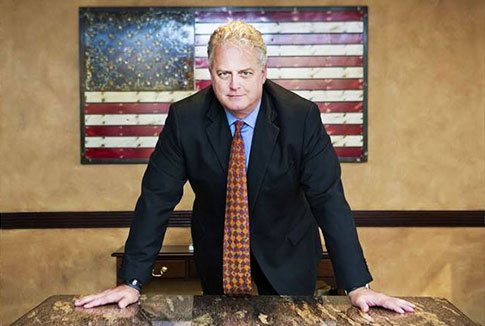 C.D. "Chuck" Michel is Senior Counsel and owner of Michel & Associates, P.C., a boutique law firm employing 15 attorneys located in Long Beach, California. The firm's practice focuses on litigation, both civil and criminal. Areas of practice include firearms law, constitutional law, civil rights advocacy, business litigation, land use law, employment law and environmental law.
Mr. Michel has been litigating civil and criminal firearms cases since 1991. His clients include the National Rifle Association (NRA), the California Rifle and Pistol Association (CRPA) Foundation, FFLGuard, gun manufacturers, wholesalers, retailers, and individual gun owners. He has represented thousands of individuals and companies charged with violating California's confusing firearms laws. He has been trial counsel in scores of jury trials, many of which were high profile and attracted state and national media attention. He has litigated hundreds of firearms cases involving constitutional issues, including Second Amendment challenges, in both state and federal trial and appellate courts. As an attorney for the NRA, Mr. Michel has been a stakeholder in drafting legislation to protect California gun owners and an advocate in opposing ill-conceived legislation that restricts their rights. Since 2002, Mr. Michel and his law firm have donated over 1.5 million dollars worth of pro bono legal work to the NRA and the CRPA Foundation.
He has been honored with numerous awards for his legal successes, including awards for his civil rights advocacy, trial advocacy skills, writing skills, and pro bono work.
Mr. Michel has served as a spokesperson for the NRA, CRPA, other civil rights group clients, and individual clients. He has appeared on dozens of television and radio interviews and been quoted in thousands of newspaper articles. He publishes a monthly column, Legal Front Lines, and a blog at www.CalGunLaws.com. He has had articles and editorials published in the Los Angeles Times, the Los Angeles Daily Journal, and other state and national newspapers and magazines.
"Professor" Michel has taught classes in Firearms Law and Law Practice Management as an adjunct professor at Chapman University Dale E. Fowler School of Law in Orange, California.
Mr. Michel grew up in what used to be rural New Jersey at a time when neighbors wished him luck as he walked out his back door and into the woods behind his house to go rabbit hunting before high school – these days the neighbors would call the SWAT team on a high school student with a gun. His father was a businessman who loved teaching others, including his three sons, the shooting sports as an NRA instructor. Some of Mr. Michel's fondest childhood memories are of backyard plinking contests with his entire family. He is striving to pass this firearm heritage along to his own sons and hopes that they will be able to pass it on to future generations of free Americans.

Joseph Silvoso, III is co-author of California Gun Laws. Mr. Silvoso heads Michel & Associates' firearms law regulatory compliance and legislative affairs division. Since 2007, Joe has advised thousands of clients on state and federal firearms laws. These clients include manufacturers, wholesalers, associations, and individuals. Joe has appeared as commentator on radio and television programs, and also teaches classes and webinars on firearms law.
What's New In The Fifth Edition?
Who Needs California Gun Laws
Review the Table Of Contents
See A Sample Chapter
Read Reviews
Post a Review or Comment
Other Materials